Tax-Efficient Giving With IRAs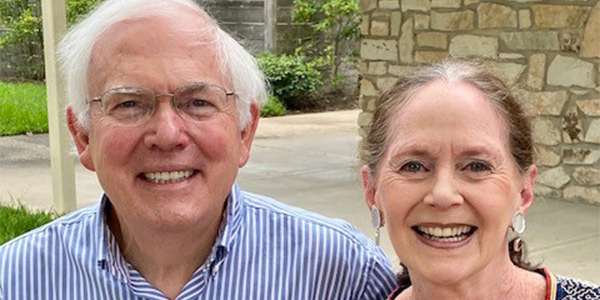 Although Floyd and Patti McSpadden are not Lamar University alumni, both instead having graduated from Southwestern University, they have had strong ties to Lamar for many years. Floyd served as Director of Planned Giving for Lamar University from 2009 - 2018 after practicing law in Jefferson County beginning in 1973. Additionally, he volunteered on the Lamar University Foundation Board of Trustees from 1998 - 2009. Patti has been very involved with many aspects of the College of Fine Arts at Lamar University, and she and Floyd have both served on the Friends of the Arts.
Floyd and Patti knew they wanted to leave a legacy at LU after they were gone. Designating Lamar University as a beneficiary of their IRAs worked best for their plans. Floyd said, "Giving from our IRAs provides a very tax-efficient way to make a gift because Lamar University won't have to pay the federal income taxes that non-charity beneficiaries would."
The McSpaddens have arranged that after their deaths, proceeds will be provided for the Patricia and Floyd McSpadden Presidential Scholarship in Choral Music and the Patricia and Floyd McSpaden Presidential Scholarship in Education. Patti said, "We wanted to make an impact and know that creating these scholarships will provide the opportunity for deserving students to attend Lamar University to major in these areas of study."