A Planned Gift to Support a Passion for the Fine Arts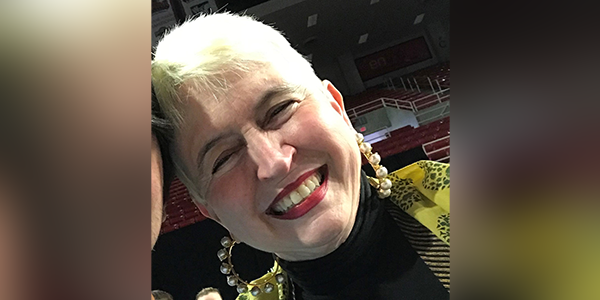 Cynthia H. Fontenot '72 has designated Lamar University Foundation, Inc. as a beneficiary in her will to create an endowment for the benefit of Lamar University. At the time funds are received, the Cynthia H. Fontenot Endowment for the Fine Arts will be established. The endowment will provide funds annually to be used to purchase supplies, equipment, materials and instruments for the departments of art, theatre, dance and music. In her service on the Friends of the Arts executive board, Cynthia learned firsthand about these specific needs and decided to include a bequest in her Will to establish this endowment to support Lamar University's fine arts departments. Derina Holtzhausen, dean of the College of Fine Arts and Communications, stated, "Cynthia has been very involved with Fine Arts at Lamar University for many years. She supports our programs in many ways. We are honored she has chosen to include us in her will."
Fontenot knew throughout her childhood in the 1950s and 1960s that a college education was something both she and her parents expected her to achieve. She graduated from high school in 1969 then graduated from Lamar University in 1972 with a Bachelor of Arts degree in English. She returned to Lamar University a few years later to study accounting and graduated in 1979 with a Master of Business Administration degree. She stayed at Lamar and taught Principles of Accounting for 20 years.
In addition to her planned gift for Lamar University, Cynthia funded The Cynthia Fontenot and R.C. 'Bobby' & Ramona Hext Scholarship in memory of her parents. Cynthia shared, "My parents worked hard and sacrificed much to pay for my education, and establishing this scholarship is a way for me to honor them and help future Lamar students." Hunter W. Wiegreffe has received the scholarship each semester since fall of 2018. He shared, "I will be forever grateful to Ms. Fontenot for creating the scholarship! It has helped to ease the financial burden for my parents and made it possible for me to pursue my degree at Lamar University."
Fontenot has additionally supported LU as an underwriter for Le Grand Bal and has been an avid listener and supporter of KVLU since 1998. Cynthia is a member of both the Legacy Society and Mirabeau Society at Lamar University.
Cynthia stated, "Although I have a liberal arts degree and a business degree, my heart lies with the fine arts. Honestly, I am an artist, musician, actress wanna be! Falling short of adequate talent in any area, I've decided to support those who do have the talent, as the world would be an excruciatingly silent and colorless place without them."
Cynthia H. Fontenot is pictured with Hunter W. Wiegreffe, recipient of The Cynthia Fontenot and R.C. 'Bobby' & Ramona Hext Scholarship for fall 18, spring 19, fall 19, spring 20, fall 20.