A Planned Gift in Memory of Her Parents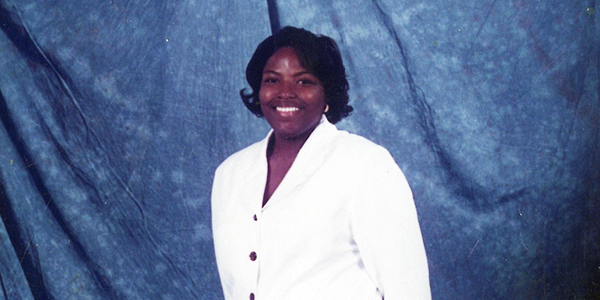 Tracy R. Timmons earned a Bachelor of Science in Health Education from Lamar University in 1998. Tracy was a first-generation college student and was a member of the National Society of Black Engineers (NSBE) while majoring in Civil Engineering. When Tracy's mother passed away from diabetes during her sophomore year at LU, she changed her major to Health Education and pressed on to earn her degree. Her father was a big encouragement for her during this time and always.
Upon graduation, Tracy attended the University of North Texas, earning a master's degree. She is currently a librarian at Houston Community College.
Tracy states, "I wouldn't be where I am today without Lamar University. It's the people that make the university, and many wonderful people made a big impact on my life."
Tracy has chosen to include Lamar University in her estate plans. Her planned gift will establish an endowed scholarship in memory of her late parents, Thomas and Aire Timmons, who believed in the importance of education.