Enhancing Learning in Geology Field Study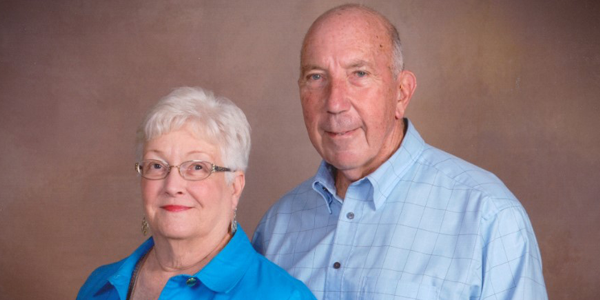 Gerald "Jerry" and Bulinda Ebanks have supported Lamar University's geology department for many years by providing funds that help enhance student learning experiences through participation in geology field study. Recently, the Ebanks updated their Wills to include a bequest to create an endowment at Lamar University so they could continue their support even after they have both passed on. Jerry shared, "We realized that we could maximize the impact of our lifetime giving by adding a deferred gift through our estate."
Jerry credits Lamar University with giving him a second chance to complete his college education after a rough start at another university. While at Lamar, he completed his Bachelor of Science degree in geology and also met his beautiful bride, Bulinda, who was studying home economics. Jerry and Bulinda were both active in the Newman Club for Catholic students and were lab partners for a biology class. Jerry graduated in 1963 and they married in 1964. Their daughter, Cynthia L. Wade, received her Bachelor of Business Administration degree from Lamar University in 1987. Their sons, Gerald Keith Ebanks, Jr. and Michael Stephen Ebanks both attended Texas A&M University. The Ebanks family is grateful for the opportunities and education Lamar provided them. Thanks to their generous bequest, Lamar students will continue to benefit from their legacy.