Dedication to the Success of Students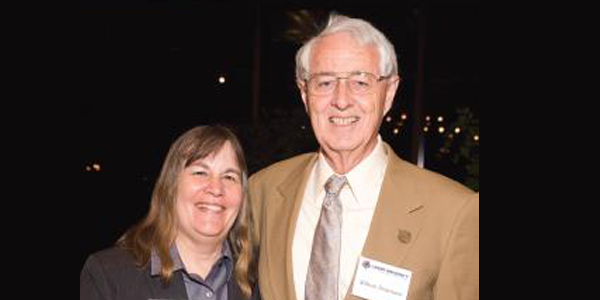 Myrna and Milton Dunnam wanted to ensure the continued strength of her alma mater, so they named Lamar University as a major beneficiary of their estate. Their planned gift will endow scholarships in the College of Business for years to come.
Our passion is education," Myrna said. "I've been fairly successful and wouldn't have been anywhere without LU." Both Myrna and Milton were the first in their families to graduate from college and want to give back. After receiving her Bachelor of Business Administration degree from LU in 1967, Myrna graduated from law school and practiced law for many years before retiring. Milton worked at NASA for Raytheon. His company recruited heavily from LU, and he was consistently impressed with hard-working LU graduates.
The Dunnams enjoy spending time with LU students and get a lot of satisfaction from their successes. Myrna serves on the College of Business Advisory Board and the couple makes the drive from their Baytown home to campus for meetings as well as sporting events, luncheons and receptions whenever possible. "We're interested in doing anything we can to promote LU," Myrna said.