Making a Difference with Life Insurance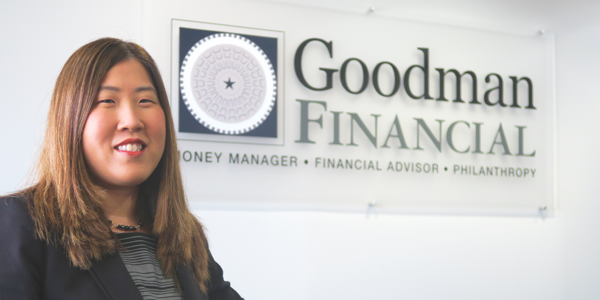 Charlotte Jungen's background as a CERTIFIED FINANCIAL PLANNER™ professional keeps her constantly in planning mode and had her thinking about her own legacy before her 40ᵗʰ birthday. By planning her gift at such a young age and making LU the beneficiary of various financial instruments, including a life insurance policy, Jungen's investment in her alma mater's future has been affordable. "Life insurance policies are cheaper the younger and healthier you are, so it's a nice way to make a relatively low dollar expenditure now that will pay off in multiples once I'm gone."
"I had help going through school," Jungen said. "Being able to help other people do the same was important to me." Her planned gifts will benefit the College of Business through scholarships and other funds far into the future. Jungen said she is glad to contribute to Lamar University's successes in some small way, especially considering the excellent education she received while attending on a full academic scholarship. "It all starts with your degree. Because of Lamar benefactors who went before me, their generosity, that's how I was able to be where I am today. It was important for me to do that for people coming behind me."