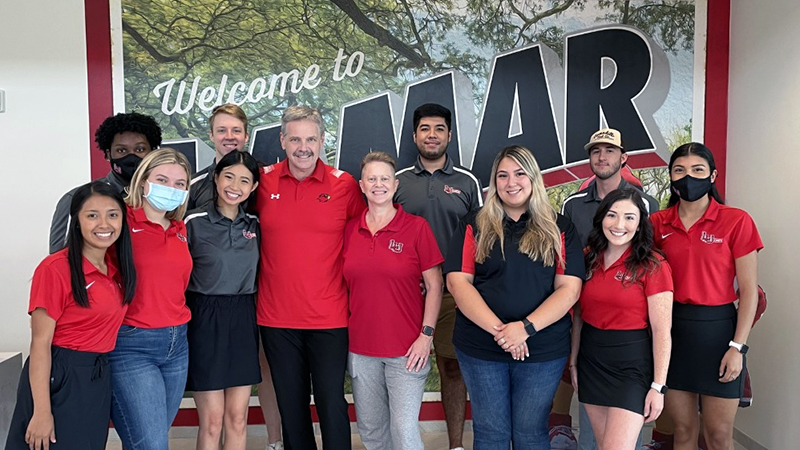 Make a Future Gift of Retirement Assets
Search For My Custodian:
IRA web page
Notify us of your Beneficiary Designation

Your Name
Your Email
Comments

Thank you for considering a beneficiary designation gift to us. The website link will take you to your retirement plan custodian's website, where you may be able to log in and include Lamar University Foundation as a designated beneficiary. Another option is to use the phone number to call your retirement plan custodian. They will assist you in updating your beneficiary designation. If you would like to notify us of your generous beneficiary designation, please complete the Notify us of your Beneficiary Designation section.

Your Name
Your Address (Street or P.O. Box)
Your ZIP
Notify us of your IRA gift
Thank you for considering a IRA gift to us. A sample letter is available to send to your DAF provider. You may save and print the PDF of your letter. If you have email contact information for your DAF provider, you may send a PDF copy of your DAF letter or you may copy and paste the text into an email. You will need to enter the amount of your recommended grant and your DAF account number on the letter before mailing. If you would like to notify us of your generous gift, please complete the Notify us of your DAF Gift section.
More About Beneficiary Designations
The Lamar University Foundation serves as the preferred channel for private gifts to all areas of Lamar University to support its educational mission.
If you are interested in making a gift but are also concerned about your future needs, keep in mind that beneficiary designation gifts are among the most flexible of all charitable gifts. Even after you complete the beneficiary designation form, you can take distributions or withdrawals from your retirement, investment or bank account and continue to freely use your account. You can also change your mind at any time in the future for any reason, including if you have a loved one who needs your financial help.
Please contact us to learn how to create your legacy at Lamar University by designating Lamar University Foundation as beneficiary of the unused funds in your bank, investment, or retirement account, or the death benefit of your life insurance policy.
We can work with your attorney and other advisors to ensure your gift will be used for your intended purpose at Lamar University
We can work with your attorney and other advisors to obtain and complete the appropriate forms to designate a beneficiary, Transfer on Death (TOD) beneficiary, or Pay on Death (POD) beneficiary to include support for Lamar University as part of your estate plan
If you include Lamar University in your estate plans, please let us know! We want to ensure your future gift is properly designated to accomplish your objectives and we would like to express our gratitude to you now, rather than just to your heirs or executor later. When you inform us of your gift, we will respect your wishes for recognition or anonymity, and of course, keep any details of your gift that you disclose in strictest confidence. In addition, we hope you will allow us to recognize and thank you by including you as a member of the Lamar University Legacy Society. This is especially important because your membership may inspire others to make similar plans for the future.
For attorneys and advisors:
Generally, beneficiary designations should be directed to:
Lamar University Foundation, a nonprofit organization
located at P.O. Box 11500
Beaumont, TX 77710
Federal Tax ID #23-7298265
Additionally, please encourage your clients to let us know of their intention to include Lamar University in their estate plans. This expression of present plans is subject to revocation or modification at any time and is not legally binding.
Thank You
Your message has been sent.